People get addicted to cocaine, alcohol, video games, and reality TV shows, among other things.
I
, on the other hand, get addicted to making jewellery. (Well, and books and art but that's another story...)
And this just after one class today for proper wirework techniques. Cue the Doom Song from Invader Zim here. I came home from music rehearsals having made two bracelets at class, and proceeded to make two pairs of earrings, just to get rid of all the caffeinated energy from dinner.
This may also be the time to mention that I started working on chainmail again - box weave, this variation is called. It's gorgeous. It's time-consuming. It's addictive.
It's sleep-depriving.
So anyway, while I'm at it with the jewellery, here are some photographs from my vacation over Christmas in Cameron Highlands. All I took were flowers, really, and then the camera battery died. No, I forgot to bring my charger, yet again! (See, Marcos? It's fate! Always happens when there's something interesting to photograph!)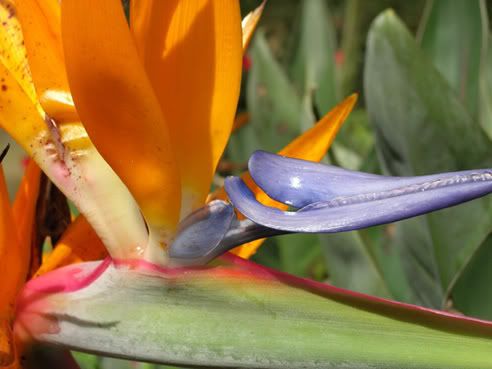 Bird of Paradise. The colours were irresistable.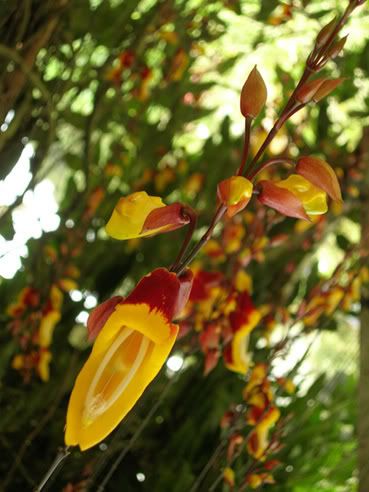 They called this one a Slipper Plant. It does actually look like one, from that angle.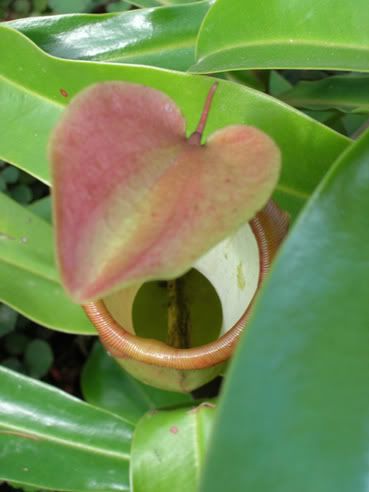 Experiment at Art Photographing a pitcher plant. There's only so much one can do with an auto-focus digital cam though...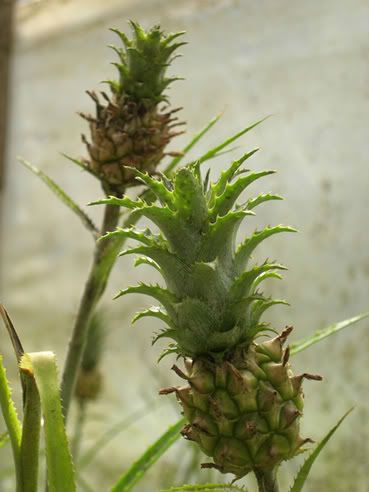 I -think- these are miniature pineapples. I really don't know; they were in the cacti section of the flower garden we visited, of all things. They might be some form of exotic cacti for all I can tell.
And now, for the fruit of my labours, to put it pompously: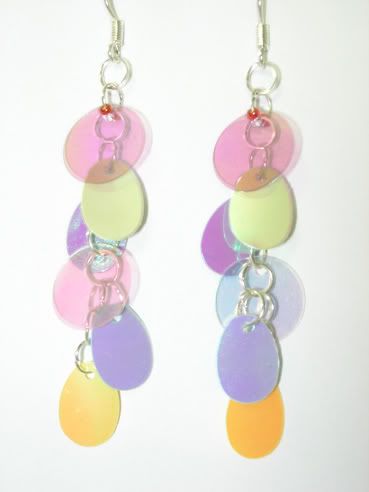 These are for a friend of mine as a thank you present. The picture doesn't do the lovely sequins justice at all, they're a lot prettier than that.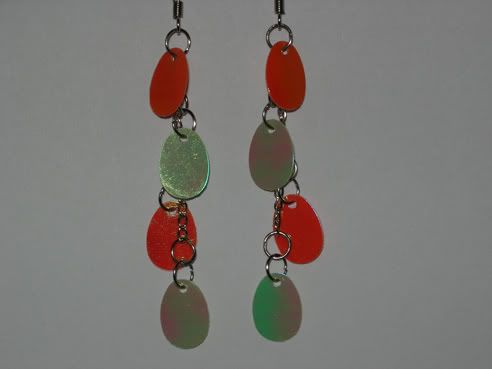 Augh, this one is pure disaster but I needed a photographic record in case I have to replicate it someday. I've no idea why it was so much harder to take either; conditions were the same as earlier.
When I finish the chainmail, I'll attempt to get a good picture and post it up.
...Oh lord it's 4am. Why am I still not sleepy? Argh!