Finally, Illustration Friday. Don't ask me how many months I've told myself boldly that I will Go Where I Have Never Gone and post something for it. Last count, it was roughly about 6 months ago. Boldly Go apparently means 'Let's promptly scream in panic and not do it' in my melted eggscramble of a brain.
It started off, innocently, as a pencil-and-ink drawing. Somewhere somehow I had the Bright Idea (tm) of adding some pencil shading to it as I'd done in another piece some years ago. The result, after some screaming at the wall in attempts to find out what was missing from it to make it complete, was promptly thrown into a digital ink-and-paint program in desperation and given a hit-and-miss treatment with something called a 'Weather Effect'.
Here lies madness...and maybe the occasional Death of a Dude(tte).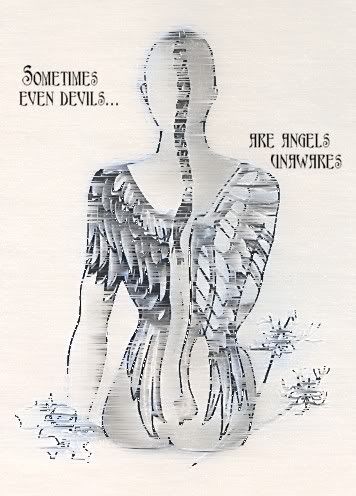 This is the sound of the brain that said I will draw, that worried the Muse, that hissed at the girl, who hid in a funk, who picked up a pencil and went insane from Cthulhu-germs --*ffffffffffffffffttt*.