An epiphany occured this afternoon after two hours of costing trips for the Children's Choir sent me flying to take a break, in the form of photographing the jewellery pieces I've been working on for the past two weeks.
Namely: I have a tripod.
Yes, I have a
desk
tripod. It came with my camera some three years ago. It's also been sitting in my clothes cupboard for the last three years because I forgot it was there.
So it occured to me suddenly that it might make still shots a lot easier, and I dug it out after some creative invective (I reorganized my cupboard a while ago and it was not where it was supposed to be).
And it made the photographs a BREEZE. Stupid me! Now I don't have to worry about holding the camera still, because the tripod will do it for me...duh. Duh and duh again. Took
this
long for me to realize this. DUH.
Anyhow, for Mei especially, here are the pieces in no particular order: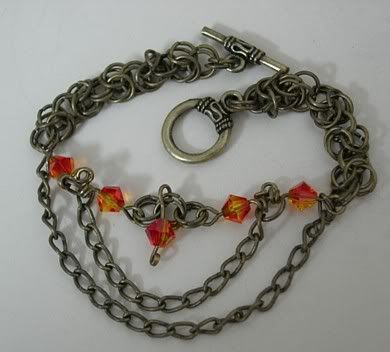 Sha's Fire, another of my Dragaeran series of jewellery. She's a tough, sometimes cranky spitfire of a short little woman, and I thought the Fire Opal Swarovski crystals and Byzantine chain in bronze would work perfectly for her character.
An exercise from Kathy Frey's fantastic book, Elegant Wire Jewelry. It was fun, easy, and turned out as well as I could have expected. Instant gratification!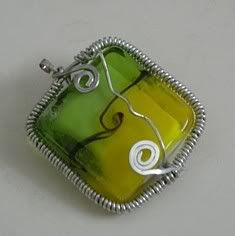 A wrapped-bezel mistake of a pendant. I originally wanted to see if I could replicate Eni Oken's wrapped bezel with attached charms...well, as it turned out, no, I couldn't, and had to scramble around to improvise. It's fine - just not what I originally intended!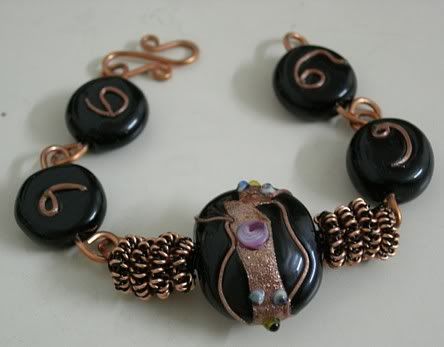 This may be my second favourite bracelet that I've made so far. The black glass focal bead just cried out for something ornate and Victorian, so I experimented with twisting 22g black and 20g copper wire together. The antique effect was unexpected, but perfect for what I had in mind! It defied being named for at least two weeks till my friend Jon pointed out that Simon Green's Nightside books boasted the character of Julian Advent, the Victorian explorer turned Perfect Hero and Gentleman, and I should add him to my list of literary characters to run off with. And suddenly, Julian's Lady was born. This bracelet seems like what he might give to a lady he was interested in. I think, anyway.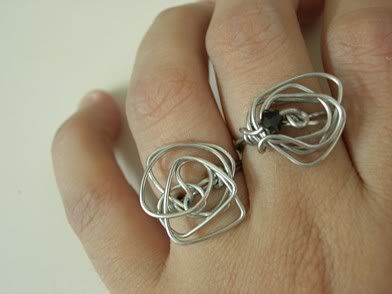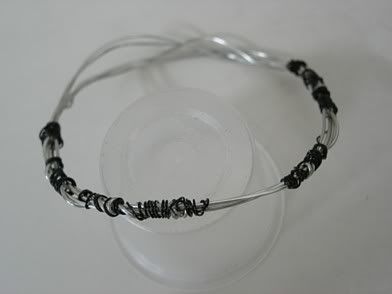 An desire for instant gratification one evening led to these quick and easy projects.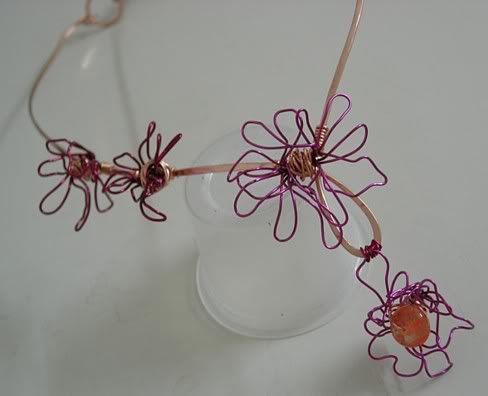 I play keyboards for a wedding tomorrow morning at church, and the theme colours are orange, pink and brown. In a fit of insanity, this is what turned out - my first metal choker!
Given it's not yet midnight, and I'm not sleepy yet, I might do some sketching since I haven't done that yesterday.
Creativity-ward, ho! (Or perhaps I haven't had dinner yet and this is the blood sugar crash talking...)