I suppose it was inevitable that the Flu Pandemonium would catch up with me. That would be the last two days, and I'm immensely thankful for the institution of Public Holidays so I can rest, after having to take sick leave on Tuesday. For whatever reason, the typical flu muscle aches seem to have settled in my lower back and hips, making it deuced painful to move, sit, stand, or bend. It's been aching for two days. That would be two days too many.
Times like this I -really- want to Photoshop myself a new spine.
That said, the combination of a choral version of Fly Me To The Moon and some beautiful glass beads which looked exactly like planets led to an afternoon of wrestling with wire, complete creativity block and bad temper. I broke one of the beads before finally deciding that a redesign might be in order. The result, of which I'm still not too happy with, became known as the Interplanetary Fly Me To The Moon Bracelet: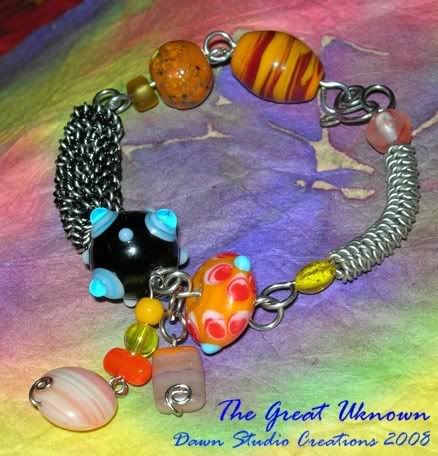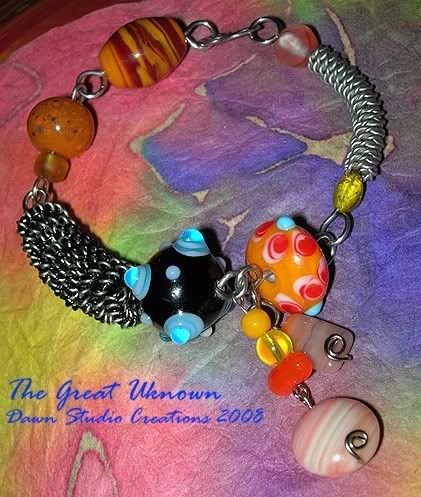 I really need to practice coiling those wire focal beads a bit more. And let's not get started about the fiasco that was the clasp, all because I was fool enough to forget to measure my wrist before I made it...
Fly me to the moon and let me play among the stars...
I think I'll do just that in my dreams tonight. And hope for a new spine.