A spectacular wireworking disaster with an attempted sculptural pendant last week left me with a pewter bowlful of twisted wires and unfinished frames after three hours of total disgust and non-productivity. Last night, being a masochist, I fished one of the mangled frames out, bent things around a bit, and decided it just might be workable. Until I mucked up the wire-wrapping.
So I took it to the steel chasing block and hammered it to
death
in the hopes of improving it, and this was the result: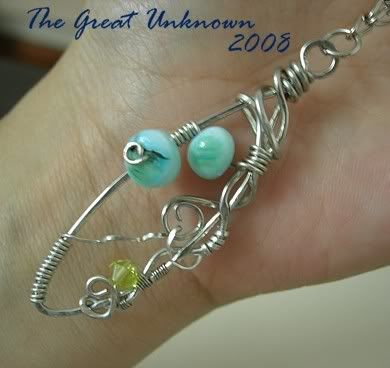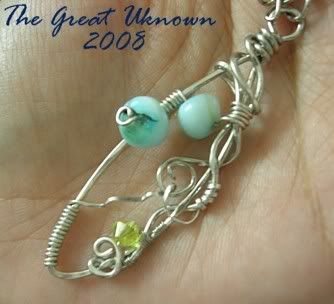 It wound up being called South Pacific, because of the colour of the mother-of-pearl shells I was using.
And of course, I just had to have a matching set of earrings and ring to go with, because I'm that sort of weird chick: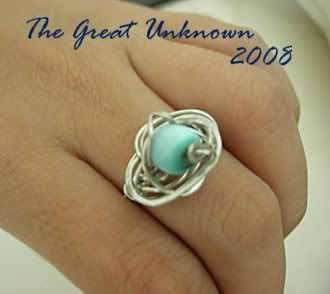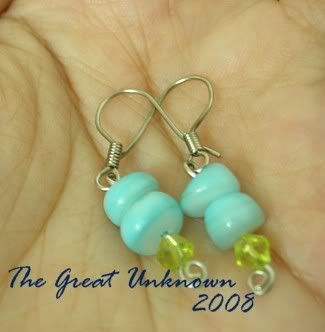 Forgive the lousy pictures. My brain's slightly dead from lack of sleep, as I went to bed around 4am finishing all this up. Why? *Everybody chimes in* I'm Insane. And I hate leaving pieces unfinished.
Now I go fall flat on my face and have chocolate.
The sketches from Langkawi WILL come eventually.