My brother, bless him, dug through an old hard drive in disrepair and sent me this: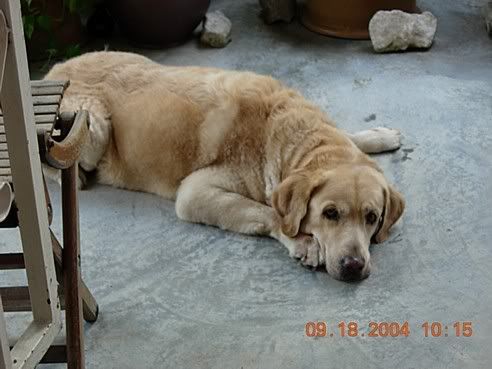 That's Nikki, taken in 2004. His favourite pose - flattening out like a little roast suckling pig, because the concrete was cooler than the weather. He used to get so dirty if the ground was damp, it drove my aunt (his rightful owners were my aunt and uncle next door) crazy.
I miss him. I think I will for a while. 13 years of having him to come home to won't go away that easily.
***
Today at the Japanese restaurant, I'm quite sure I discovered the real life inspiration for Daleks - this large clamshell:
It really -did- make me go, "EX-TER-MI-NATE!" when I first saw it! So of course, I had to draw it, though that's becoming such a familiar refrain these days most people I know can complete it before I even have it halfway out of my mouth...