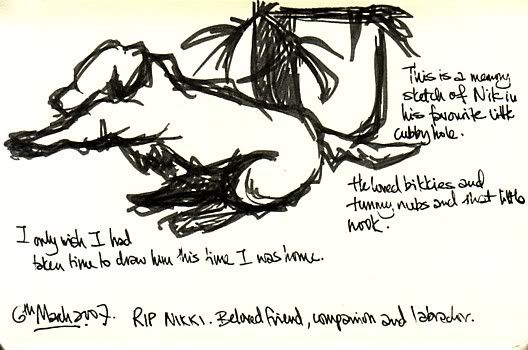 R. I. P.
Nikki
1994 - March 5th, 2007
Golden labrador retriever, companion, family, and friend
You'll be missed, Dawg.
You were so much part of the family, I can't imagine it without you now.
No more pain though. I miss you already.
Wish I had taken time to draw you for real, because the memory sketch doesn't do justice to just how special you were to us all.