I've been drawing! Really! I've just been too lazy to scan the things and throw them up. Shame on me, I know. So to remedy that I'm throwing everything up, starting with my EDM self-portrait challenge: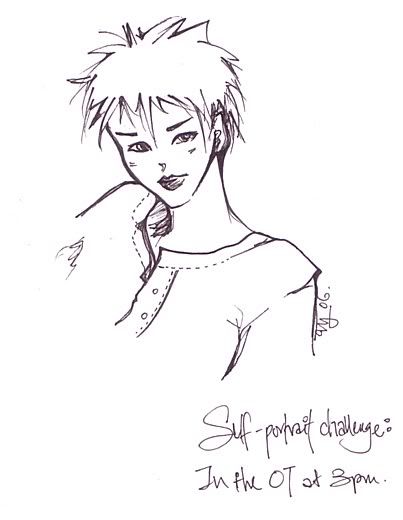 I was between cases in the operating theatre today, and figured I'd make use of the time. Not very -well-, it seems, from the way it turned out but at least it was an attempt. I might do another one before the week is out.
And now for something completely different (and unspectacular as it was rather a barren week drawing wise):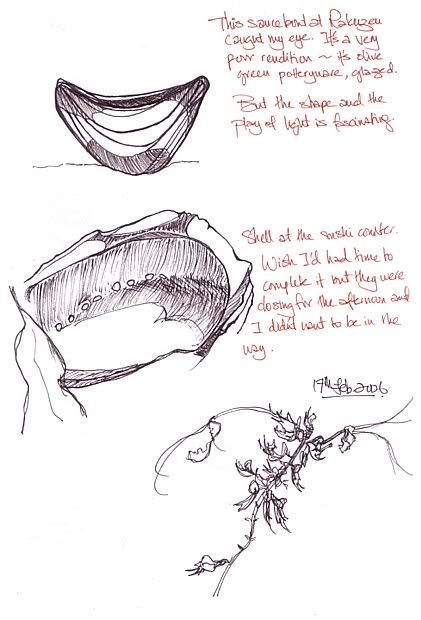 and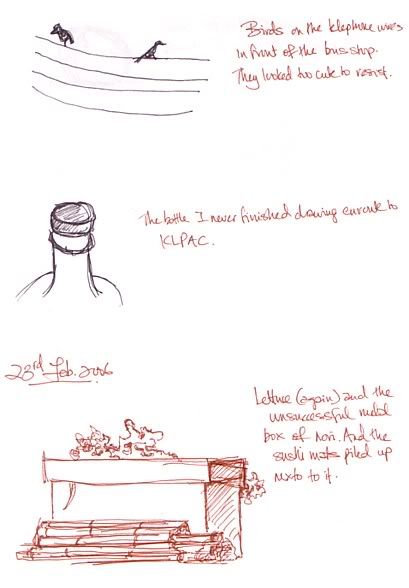 Yeah, it was a bad drawing week. But maybe it'll get better soon.